Wednesday 22 March 2023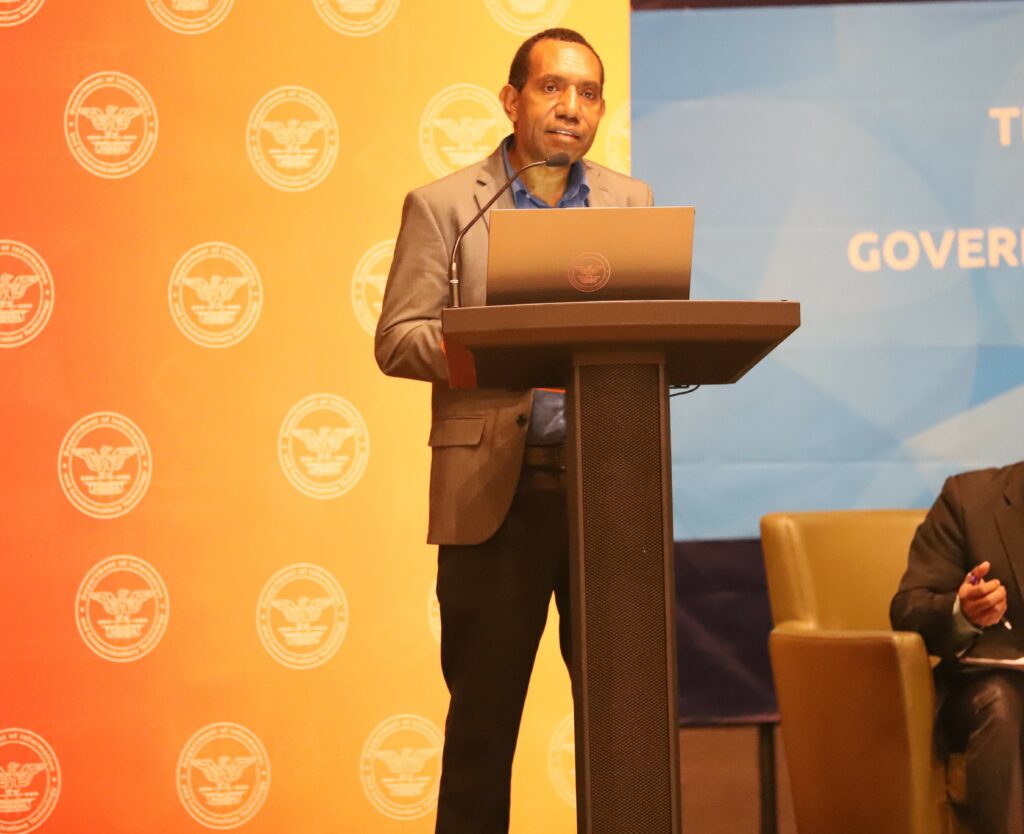 Department of Information and Communications Technology Deputy Secretary for Policy and Emerging Technology Wing Mr Flierl Shongol giving his opening remarks at Stanley Hotel in Port Moresby during the Government Cloud Policy Validation Workshop.
THE Department of Information Communication and Technology today hosted the Validation Workshop on the Draft Government Cloud Policy 2023 at the Stanley Hotel, Port Moresby.

In his opening remarks, Deputy Secretary for Policy and Emerging Technology Wing , Flierl
Shongol, outlined the importance of the policy, adding' the policy framework provides guidance
and coordination for the public bodies in the adoption and use of cloud services, addressing
data, security, service quality and vendor lock-in challenges.

Mr Shongol said cloud is an example of the emerging technology and this is where the policy
comes in to provide guidance and direct the department in a coordinated manner.

The validation workshop outlined the expected outcome of the policy which includes among
other aspects:
• Provide a centrally coordinated consumption of the Cloud Services
• Achieve Security
• Consistent consumption of government cloud
• Modernization of public bodies
• Coordinated procurement of Cloud Services
• Enable innovation by enabling public bodies to use the new cloud capabilities such as
Cloud computing, Artificial Intelligence (AI), machine learning, data analytics etc.
• Gain maximum commercial outcome of the services

The policy makes it possible for the public sector to utilize cloud computing as well as other
cloud-enabled technologies like artificial intelligence (AI), machine learning, and the internet of
things (IoT).

The Executive Manager for Digital Government and Shared Services, Robertson Asari, claims
the policy provides rules and guidance for DICT in resolving the problems.

According to Mr. Asari, there are advantages and disadvantages to using the cloud, thus the
validation workshop's feedback will be used to address these problems.

As a coordinator, DICT addresses more crucially how to proceed and provides agencies with
cloud assistance.

The Clould Policy commenced in 2020 and has now come to its final stage before it is
presented to Cabinet.

The workshop has brought about good discussions towards the development of the policy.
The policy will be revisited after the workshop after receiving comments from the stakeholders.

Meanwhile, DICT will continue to engage with all government departments through
consultations.
So far DICT is working on platforms on embarking projects such as E-Police clearance, E-
Cabinet, E-Procurement and E-Ward Record Books.
These will enable efficient government services which will reduce cost and generate revenue
into the country.