Tuesday 23 May 2023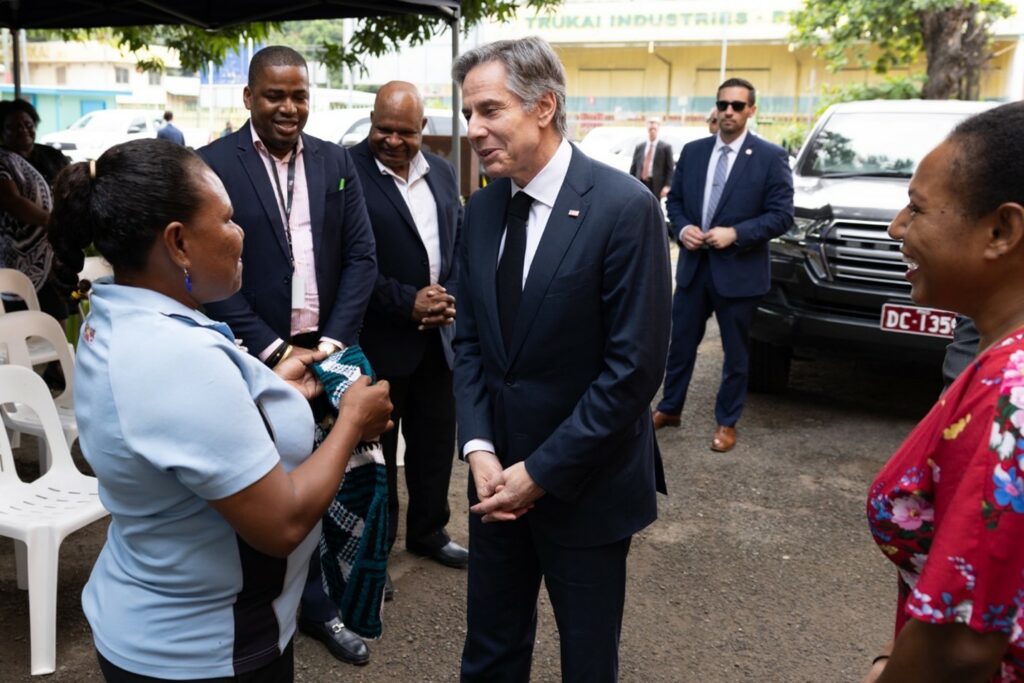 U.S. Secretary of State Antony J. Blinken visiting Lawes Road Clinic yesterday (Monday 22 May) morning. (picture credit US. Embassy).
The U.S. Secretary of State Antony J. Blinken visited the Lawes Road Clinic in Port Moresby to learn how this U.S.-funded healthcare clinic is helping to combat HIV/AIDS.
Through the President's Emergency Plan for AIDS Relief (PEPFAR), the United States has provided HIV support in Papua New Guinea for more than 17 years.
At the Lawes Road Clinic, the Secretary met with Dr. Poruan Temu, Chief of Party and Country representative of FHI 360, and Priscila Sine Mal, Country Director of HOPE Worldwide, in addition to other clinicians and healthcare workers.
Secretary Blinken heard how the clinic works with the Papua New Guinean government and civil society to provide critical healthcare services to combat the increasing HIV epidemic and help those living with HIV.
According to a statement from the US Embassy, U.S. funding and support has led to 100 percent of people living with HIV in the National Capital District of Port Moresby being tested, 100 percent of clients testing positive starting antiretroviral therapy, and 92 precent of clients on therapy being virally suppressed, which is the best thing people with HIV can do to stay healthy.
"Thanks to the PEPFAR program here in Papua New Guinea and around the world, well more than 20 million lives have been saved globally," the statement says.
"The U.S. is committed to our partnership with the government and people of Papua New Guinea."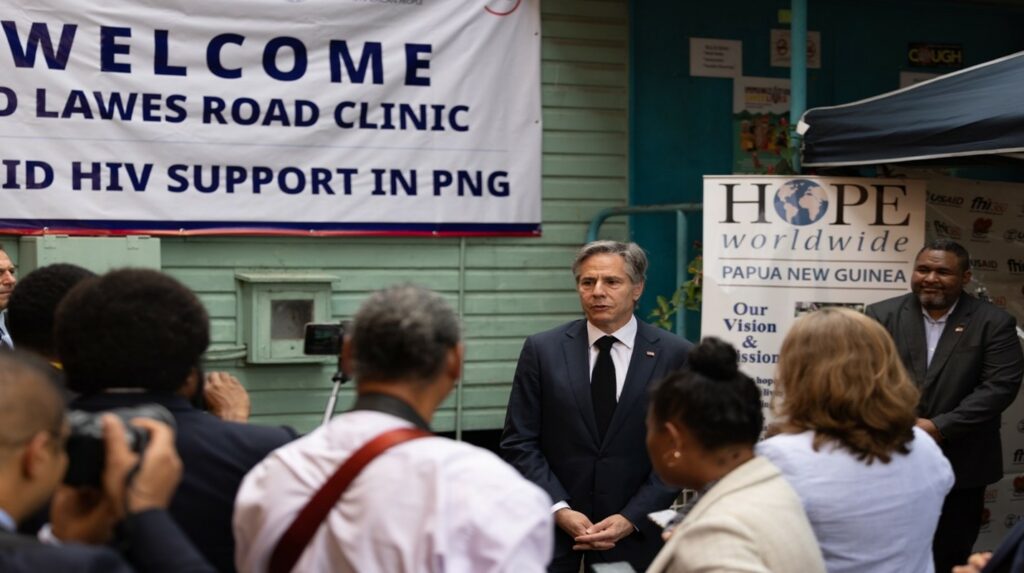 Secretary of State Antony Blinken  speaking to the press during his visit to Lawes Road Clinic- US funded projects, yesterday morning.