Monday 25 September 2023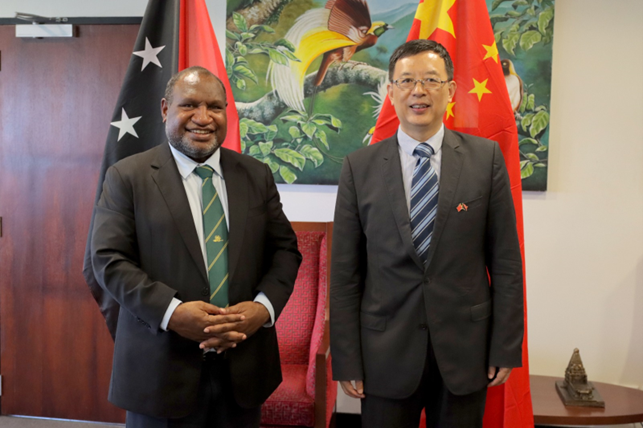 Prime Minister James Marape with Chinese Ambassador to Papua New Guinea, HE. Mr Zeng Fanhua (right) in their briefing on Thursday 21 September, 2023.
Prime Minister and Foreign Affairs Minister, Hon. James Marape is scheduled to undertake his State Visit to China in October, after addressing the inaugural PNG-Asia Investment Conference in Hong Kong.
Chinese Ambassador to PNG, His Excellency, Zeng Fanhua briefed Mr Marape last Thursday 21 September, 2023 on his two important upcoming engagements in Asia.
Prior to his travel to Beijing, Mr Marape will be in Hong Kong from 16-17 October, 2023 for the inaugural PNG-Asia Mining and Petroleum Investment Conference.
The 3rd Belt & Road Forum for International Cooperation in Beijing, China will be one of the two meetings planned for Mr Marape to attend.
In Beijing, Mr Marape is expected to meet with People's Republic of China President Xi Jinping and Premier Li Qiang in bilateral meetings while he will deliver a statement during the forum.
Mr Fanhua said a visit to a local Chinese university has been planned where Mr Marape will advocate about the impact of Climate Change affecting Pacific Island countries.