Sunday 24 September 2023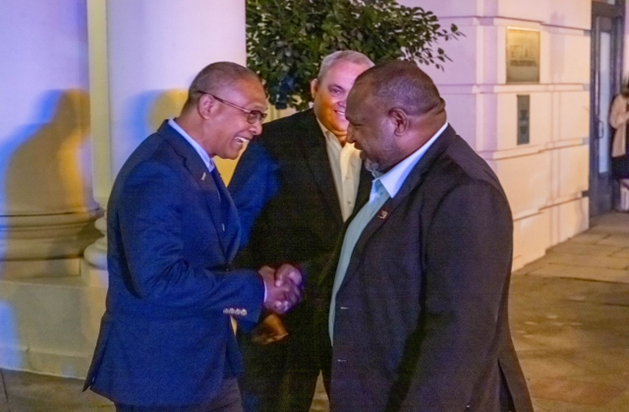 Prime Minister James Marape is in Washington DC, attending the 2nd United States-Pacific Island Countries Summit.
The summit which commences from 25-26 September, 2023 builds on the historic and first-ever Summit held last year.
During that summit, augments and discussions on shared priorities and commitments were discussed, this was later strengthened further with the US-Pacific Island Forum Leaders Dialogue held Port Moresby in late May of 2023.
This summit will now focus on key priority issues of climate change, sustainable and inclusive economic development, maritime security, rules based international order and other multilateral priorities.
The inaugural US-PIC was also held in Washington D.C, last September.
Below are extracts from the US President Joe Biden's letter to PM Marape inviting him to the 2nd US-PIC Summit in Washington D.C., early this month.:
"United by our shared values, this Summit will be an opportunity to discuss how we can continue advancing our shared vision of a free and open, resilient, and prosperous Pacific.
"That includes building off of our progress last September, when our governments reaffirmed our commitment to partner with one another in pursuit of this vision through the first-ever Declaration on U.S.-Pacific Partnership.
"We will also discuss opportunities to bolster Pacific regionalism.
"And we will focus on how we can deepen our cooperation on top challenges including tackling the climate crisis; advancing economic growth; promoting sustainable development; strengthening health security; expanding our people-to-people ties; and countering illegal, unreported, and unregulated fishing,"
"I look forward to welcoming you and our fellow Leaders to the White House, where we will take our partnership to new heights.
"Together, I am confident we will not only continue to transform our plans into progress we will shape a future of greater possibilities for our people and people around the world."