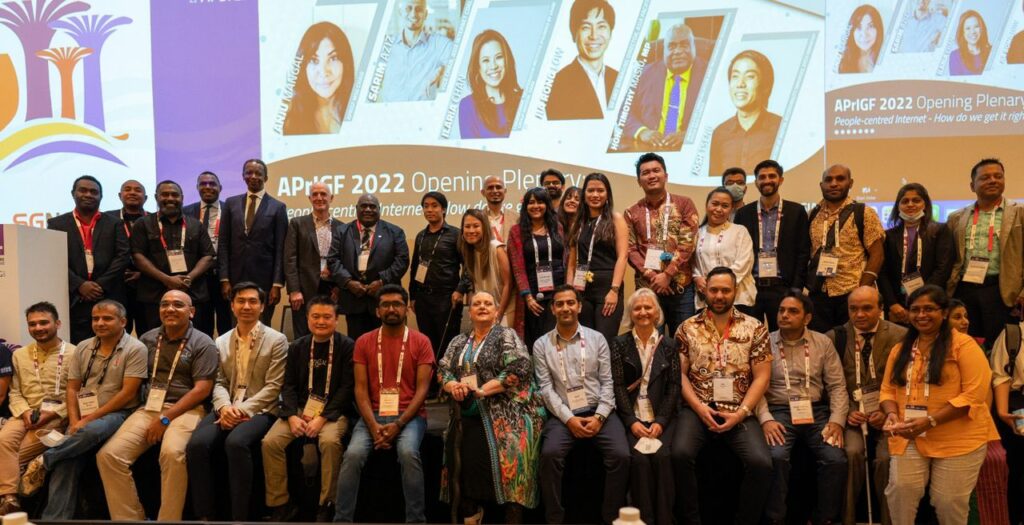 Minister for Information and Communications Technology, Hon, Timothy Masiu delivered Papua New Guinea's aspiration in the Asia Pacific region and updated the regional leaders on the country's progress in terms of cybersecurity, critical infrastructure, digital services, and other related policy directions at the Asia Pacific Regional Internet Governance Forum (APrIGF) and Asia Pacific Network Internet Centre's (APNIC) 54th Conference that commenced on Monday 12th September in Singapore.
With over 2.5 billion Internet users, the Asia Pacific region is the fastest growing in the world. During the COVID-19 pandemic, there has been a reported 100% increase in cyber attacks on infrastructure, services, and databases across Asia and the Pacific, as work goes online in
recent times.
Cybercrime and online Gender Based Violence (GBV) have also increased exponentially due to the abuse of ubiquitous social media platforms. Hence, collaboration and sharing of experience in governance of the Internet is key to enabling resilience and growth in the various economies. There is a need for digital commons across State boundaries, regionally or at a multi-lateral level to set rules for this increasingly fluid and contested space.
Only then can the country harmonize standards, respond to threats and cooperate in delivering technologies to meet its citizens needs. These key discussion items covered by Minister Masiu are substantive provisions under the Digital Government Act 2022 and are highlighted as Program delivery in the draft Digital Government Plan 2023-2027.
Minister Masiu also alluded to the need to focus on shared regional goals such as using technology to increase monitoring and response to natural disasters such as the recent one which happened in PNG.
Ministers Masiu and Minister for Internal Security Hon Peter Tsiamalili Jr, who is attending the conference with Minister Masiu also met with the UN, Meta (Facebook), APNIC, ICANN, and dotAsia with the intent to bring the next IGF conference to Port Moresby.
Further meetings are planned including the Singapore Government Technology Agency (GovTech) later this week. Find below the link to the Opening Plenary recording and Minister Masiu's presentation on the panel. https://lnkd.in/gjHbb9s4
Further updates on the Ministerial trip and delegation will be shared on PNG Department of Information and Communications Technology social media pages and website and media partners in the coming days.