Friday 25 November 2022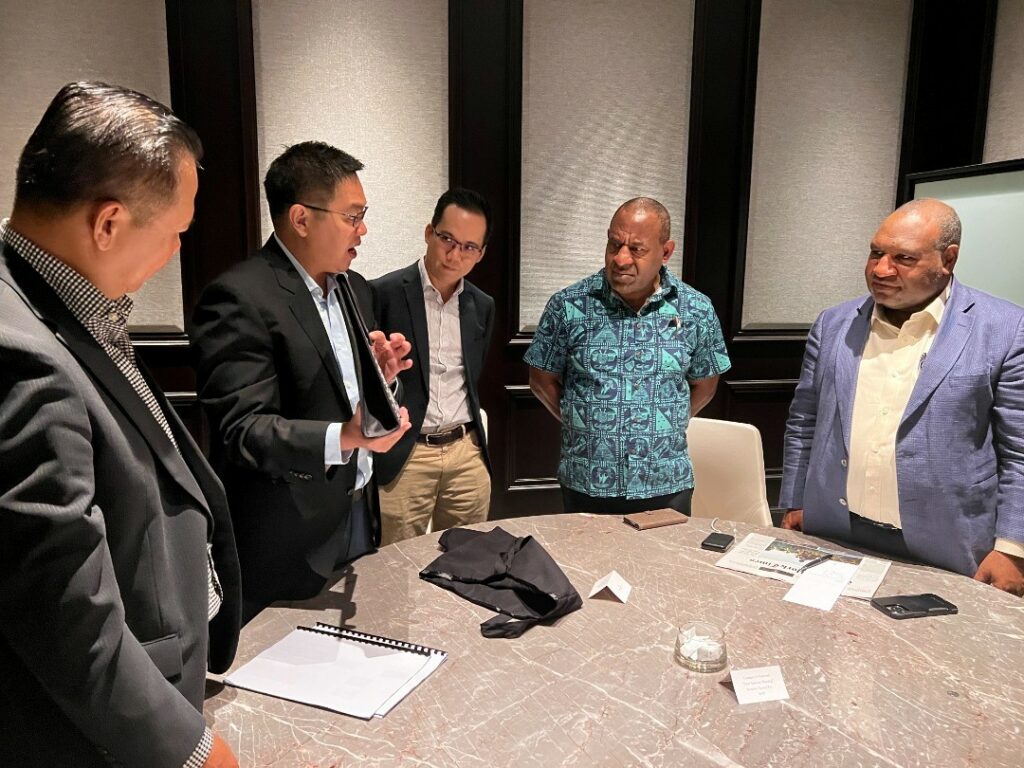 Prime Minister Hon. James Marape has given his support to development of oil palm industry in Papua New Guinea on a massive scale.
His support comes after he and East Sepik Governor, Hon. Allan Bird, met with representatives of Pacific Elite Palm Oil Group in Singapore on Monday November 21, 2022.
The company currently runs an oil palm project in East Sepik, and wants to emulate it in all provinces, saying that it will be an economic gamechanger for the whole country.
The company aims to create the largest agriculture-based wealth in the South Pacific, as well as generate electricity for PNG, using oil palm.
Governor Bird told PM Marape that if a long-term oil palm development plan was drawn up, with the aim of economic independence for PNG, one million hectares of oil palm grown all over PNG would bring in an extra K100 billion for the country.
"We can double our GDP just from palm oil," he said.
"If we go into downstream processing, this K100 billion could double, so that we could be earning K200 billion on top of our current GDP.
"The other flow-on to the economy is power production that fits into the grid, carbon credits, increased cattle production, as well as jobs."
Mr Bird describes Palm oil as "amazing" because of its many benefits, which include green energy, that can be generated from the waste of palm oil.
"If we have 33 operations throughout PNG, similar to what we are doing in East Sepik, 100,000 jobs would be created
"This is brilliant."
Governor Bird added that oil palm, when made into biofuel, would save the country millions of kina.
"If we produce enough palm oil, we don't need to go out and buy fuel, as we can produce our own," he said.
"It can also bring inflation down as we are no longer importing inflation.
"I'm excited because it provides us an escape plan from all these things that are affecting us."
PM Marape welcomed the proposal by Pacific Elite Palm Oil Group and the ideas of Governor Bird, who has helped to grow the vanilla and cocoa industries in East Sepik, and PNG.
"As regards to expanding nationwide, I invite you to come to Port Moresby, and I will run the investment figures past the super funds and Kumul Consolidated Holdings," he told the company's spokesperson Alexander Tho.
"A family of investors can easily mobilise the money required for the project," he added.