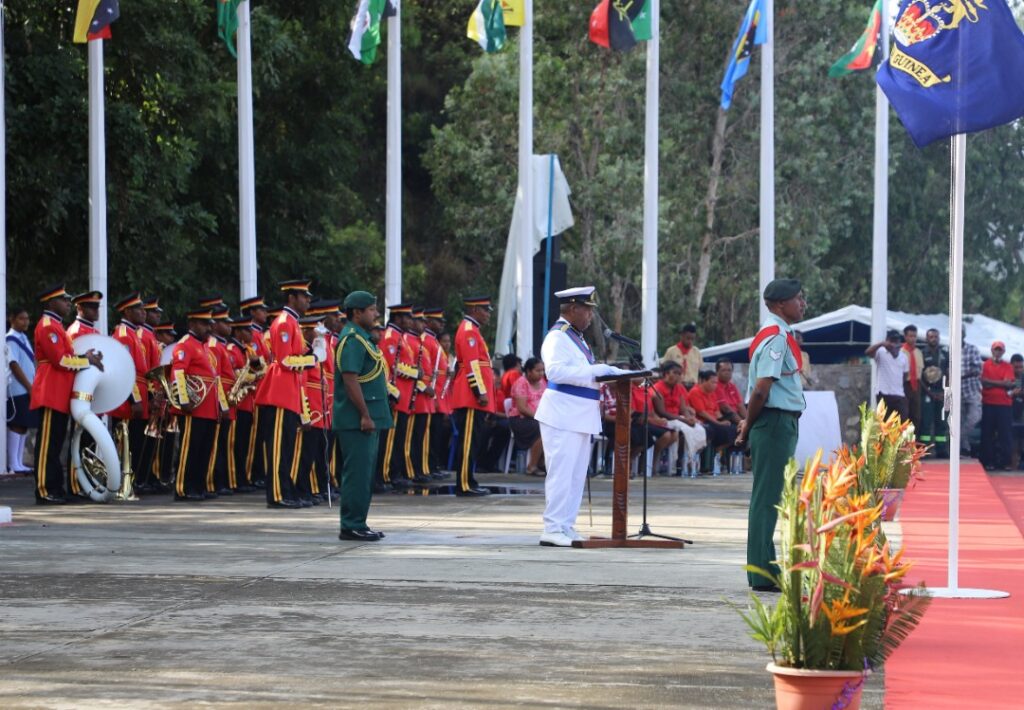 Papua New Guinea celebrated   its 41st Remembrance Day   commemorative service, in remembrance of the war heroes who sacrificed their lives to defend   the country's freedom.
The Remembrance Day Parade and Memorial Service was held at the Ela Beach Remembrance Park on Saturday 23 July, 2022.
In his address to the Nation, Governor-General, Grand Chief, Sir Bob Dadae, paid tribute to the fallen heroes, saying, the 35-men platoon of the Papua Infantry Battalion (PIB), demonstrated obedience and selflessness at the highest level.
It was on 23 July 1942, when the 35 soldiers of the PIB, for the first time in history, fired on the advancing enemy forces at Awala village, along the Kokoda.
"These were the first shots ever fired in defence of a Country these men knew nothing about."
"But little did they know that their actions would in fact be the reason why we all stand here today as a Country and a People.
"We stand here today to remember the ensuing sacrifices of these men and our allies so that we could live in peace and enjoy freedom today.
"For this we must keep the spirit of Remembrance Day alive. We must remember our fallen heroes."
Papua New Guinea fought alongside the allied forces during WWII whose members also died during the war on the PNG soil.
"We must also remember members of the allied forces who died on our soil", adding "the friendship and brotherhood forged between the allied forces and our indigenous forefathers was needed to fight the war and so they did."
Sir Bob said the alliance formed was to become one of the key cornerstones in the success of the allied forces in the war in New Guinea.
"The selfless "Fuzzy Wuzzy" angels and images of aides and carriers are constant reminder of this alliance."
Sir Bob also appealed to the people to uphold and restore principles of morality discipline and Christian and ethical values that have been the practice in Papua New Guinea's traditional way of life.