Sunday 7 May 2023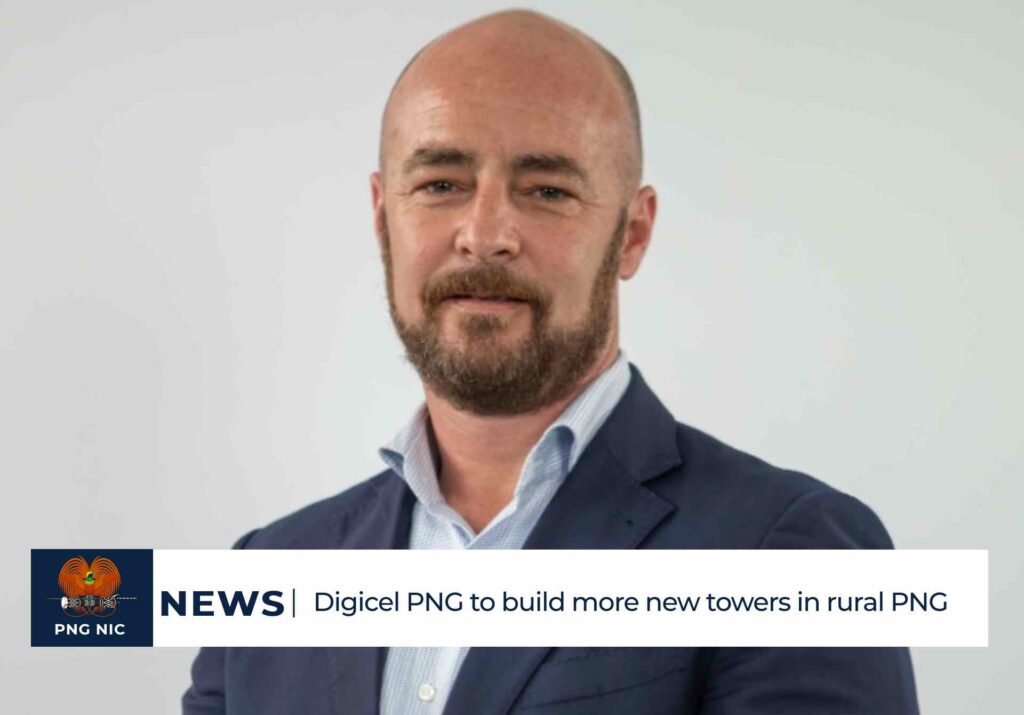 Digicel PNG Ltd will build more than 70 new towers in rural PNG in 2023, after rolling out over 40 new towers in the country in 2022.
Digicel PNG Ltd Chief Executive Officer, Mr Colin Stone revealed this to Port Moresby business houses in his address to Port Moresby Chamber of Commerce & Industry Breakfast at Lamana Hotel last week.
Mr. Stone said Digicel PNG as a business in Papua New Guinea, understands the constant challenge and the impact of staying connected especially in rural parts of the country.
"In PNG, Digicel has increased its 4G coverage to over 72% of the population and will continue to increase coverage with new tower projects in rural and the roll-out of fiber in urban areas in 2023."
The construction of these new towers is consistent with Telstra's commitment at the time of the acquisition of Digicel Pacific to continue building a strong and sustainable PNG and shows continued investment in PNG.
Mr. Stone acknowledged that the challenge of operating the largest telecommunication network in Papua New Guinea are large and unique.
: Building and maintaining a network of this size is only possible through the staff and contractors that support its nationwide network.
"Our people are our biggest asset, Digicel PNG employs over 1000 staff, an estimated 1000 contractors and through its sales established daily income for over 30,000 people across the country" Mr. Stone said.
"Our improved coverage in telecommunication services and 100% national TV coverage in PNG makes us the most reliable network and media service provider across the country."
Mr Stone also stated Digicel PNG is focused on continued development to help grow the country in-line with government focus, especially in rural Papua New Guinea.
An example is through the work of the Digicel PNG Foundation ,a total of 680 classrooms had been built across the country in the last 12 years increasing access to education for people all across the nation.
"Digicel PNG is more than a Telco and media company and alongside the work of the Digicel PNG Foundation, we are focused on leaving no one behind. Since 2018, the "Digicel Foundation has invested K167m in social development and infrastructure projects across PNG," Mr. Stone said