Wednesday 25 October, 2023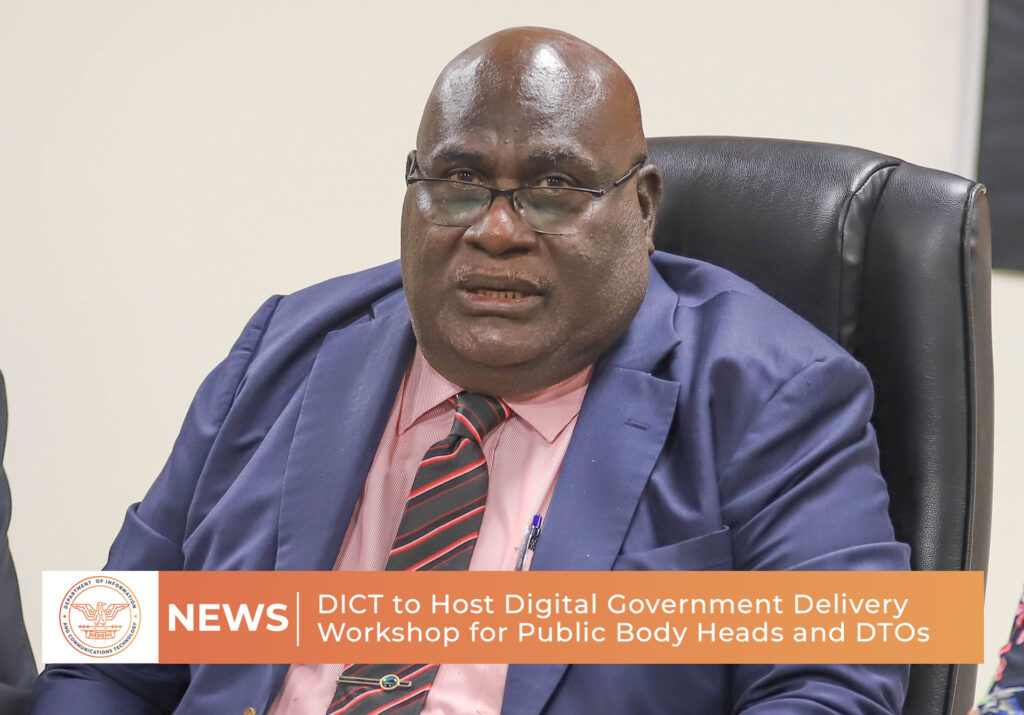 Minister for Information and Communications Technology Hon. Timothy Masiu has announced the Digital Government Delivery Workshop scheduled to be held from 22 – 24 November 2023 at APEC Haus, Port Moresby.
This pivotal event is tailored for CEOs, Heads of Public Bodies, "and notably, the Digital Transformation Officers of each respective public body".
Leading on from the enactment of the Digital Government Act 2022, the endorsement of the Digital Government Plan 2023 -2027 and the launching of Medium-Term Development Plan 2023 — 2027, Minister Masiu highlighted that the primary focus of the workshop will be to offer a comprehensive insight into the digital transformation process, providing essential tools, guidance, and best practices.
"As our nation embarks on this digital journey in the current medium term cycle, it is imperative that our public bodies are well-equipped, informed, and synchronized in their digital transformation objectives," stated Minister Masiu.
"This workshop aims to guide and empower Digital Transformation Officers within public agencies who are leading the way in digitizing their organizations," he explained.
In addition to the workshop sessions, the Department will be releasing a "DTOs Toolkit." This toolkit is being developed to provide guidance to all DTOs in their significant roles within the public service.
"I urge all CEOs and Heads to attend the executive sessions while also releasing their respective DTOs of public bodies to prioritize their participation of all sessions in this workshop."
Minister Masiu further acknowledges the Ministry of Finance and Planning and the Ministry for Treasury for their steadfast support of PNG's digital government agenda.