Thursday 30 March 2023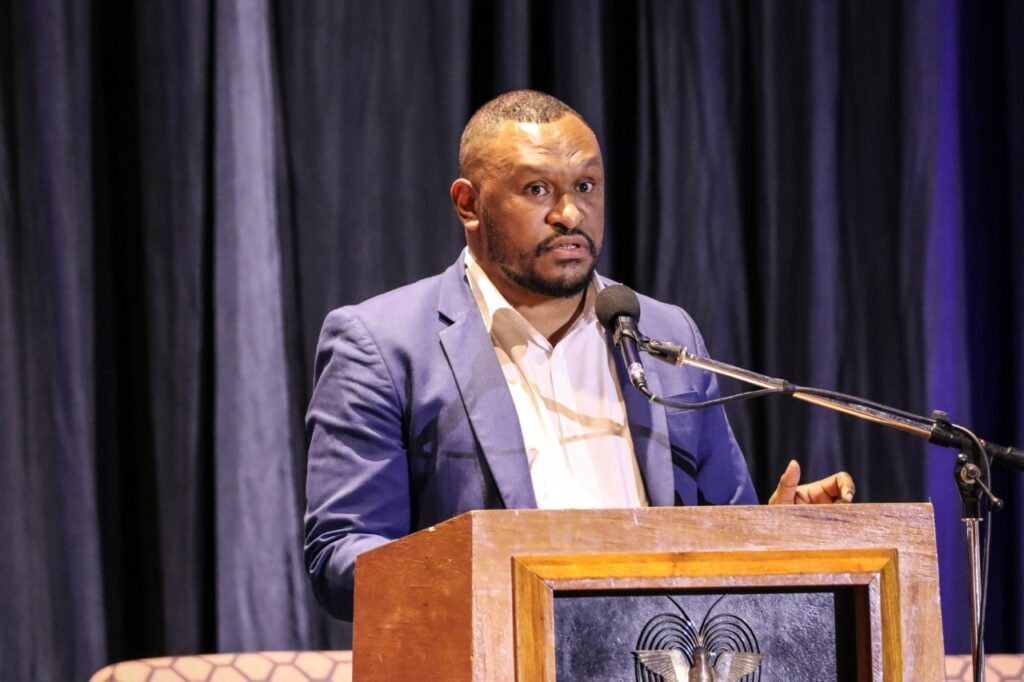 DICT's Executive Manager for Digital Government and Shared Services Mr. Robertson Asari speaking during DPM's 6th Annual Human Resources Managers Forum at APEC Haus today (Thursday 30 March 2023)
The Executive Manager for Digital Government and Shared Services, with the Department of Information and Communications Technology (DICT) Mr. Robertson Asari, emphasized the need for a unified approach to data management in government agencies.
When addressing the 6th Annual Human Resource (HR) Managers Forum hosted by the Department of Personnel Management at APEC Haus this morning, Mr Asari stated technology is not the problem, but rather people and processes, and that the biggest issue currently is duplication of efforts due to silos.
"We want to have a unified approach and incorporate data between government agencies so we can address these legacy issues and improve efficiency in our processes.
"We want government agencies to understand that data should be shared to realize its value. Digitization is not the problem, it's the data that adds value to the digitization."
Mr Asari further explained that each government agency, with its respective functions, contributes to the government as a large enterprise.
"When we define different government agencies with their respective functions, then we'll realize that each of the respective functions contribute to the government as a large enterprise. If we don't integrate the functions with our data, then what's the purpose?" added Mr Asari.
Mr. Asari gave an overview of the three key policies DICT is working on to improve data management practices – the Data Governance Policy, Data Privacy and Protection Policy, and the Government Cloud Policy.
As part of its efforts to modernize processes, DICT is currently working with the police to digitize the police clearance process, and is looking towards working with the NID, and is also working on modernizing the e-cabinet process to maximize efficiency.
Mr. Asari stressed the importance of collaboration, data management, and standardization to build a data ecosystem that enables better decision making and improves the delivery of services to citizens.
The two-day event gathered  HR managers of public bodies  through out the country to discuss the theme of "Data Driven Leadership and Decision Making".