Wednesday 20 September 2023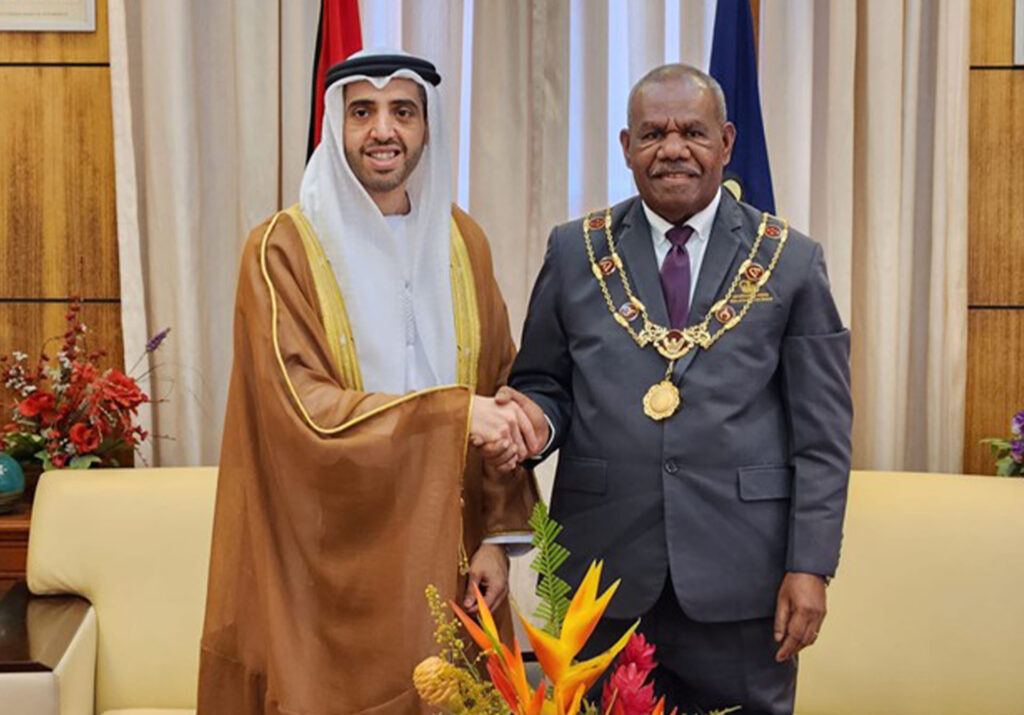 Papua New Guinea's Governor General Grand Chief Sir Bob Dadae has accepted a Letter of Credence from the Ambassador Designate of the United Arab Emirates to PNG, His Excellency Mr. Jamal Abdullah Alsuwaidi.
This significant event shows both country strengthening bilateral relations since it established diplomatic relations in 2017.
At the recent Credential Ceremony held at Government House, on Tuesday, 19 September 202, Ambassador Alsuwaidi thanked the Governor General for the great hospitality shown to him since his arrival in Port Moresby on Monday, 19 September.
Ambassador Alsuwaidi informed the Governor General that the UAE government is particularly interested in Papua New Guinea's participation in the COP28 UN Climate Change Conference, which will take place in Dubai in December 2023.
He assured Sir Bob of UAE Government's commitment to ensure PNG participated fully in the Conference.
For direct international travel between the two nations, he also stated that the UAE Government is also interested in exploring direct airline operations between both countries .
"This will boost investment opportunities for the two countries," Ambassador Alsuwaidi said.
Grand Chief Sir Bob in response, stated PNG recognizes the UAE Government's strong desire and emphasise on fostering bilateral ties between PNG and the UAE.
Sir Bob said as the Pacific Islands confront an immediate threat from the consequences of climate change, PNG would want to investigate the prospect of collaboration in its extractive industries sector with the UAE as well as help in vocalizing renewable energy approaches.